News
What a wonderful year it has been. In the last 12 months we've seen our program reach consumers from all over the world. Here are some of our highlights:
• The Conservation Caravan hit the road: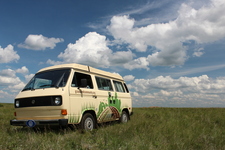 – Showings at 3 open houses in Edmonton, Calgary, and Lethbridge
– Inclusion in 2 film festivals: the inaugural Relish Food on Film Festival and the Global Visions Film Festival for which the CC took home the award in its category for Best Alberta Documentary.
• OGC became a member of both the Global Roundtable for Sustainable Beef and the Canadian Roundtable for Sustainable Beef. With a motivated team of co-members including McDonalds, Cargill, and the World Wildlife Federation, we are very excited about the future of sustainable beef in Canada and beyond.
• We welcomed 14 new members and are eager to work with them in protecting native prairie habitats and wildlife.
• We worked with several members in initiating Land EKG —a "goal-driven range monitoring tool"—in order to measure productivity and assess wildlife suitability.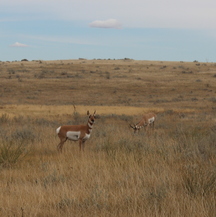 2015 brings lots of anticipation, including celebrating our 25th birthday (which technically happened in 2014, but the Conservation Caravan didn't want to share the spotlight with a party). So stay tuned for a celebration of 25 years of finding the balance between economy and ecology in Alberta's grasslands.
We'd like to thank our ranching membership for the incredible work they do in stewarding our grasslands. Thanks also to our partners and our funders for helping us work towards a sustainable prairie landscape.
Wishing you the best for a wonderful 2015!
The OGC team